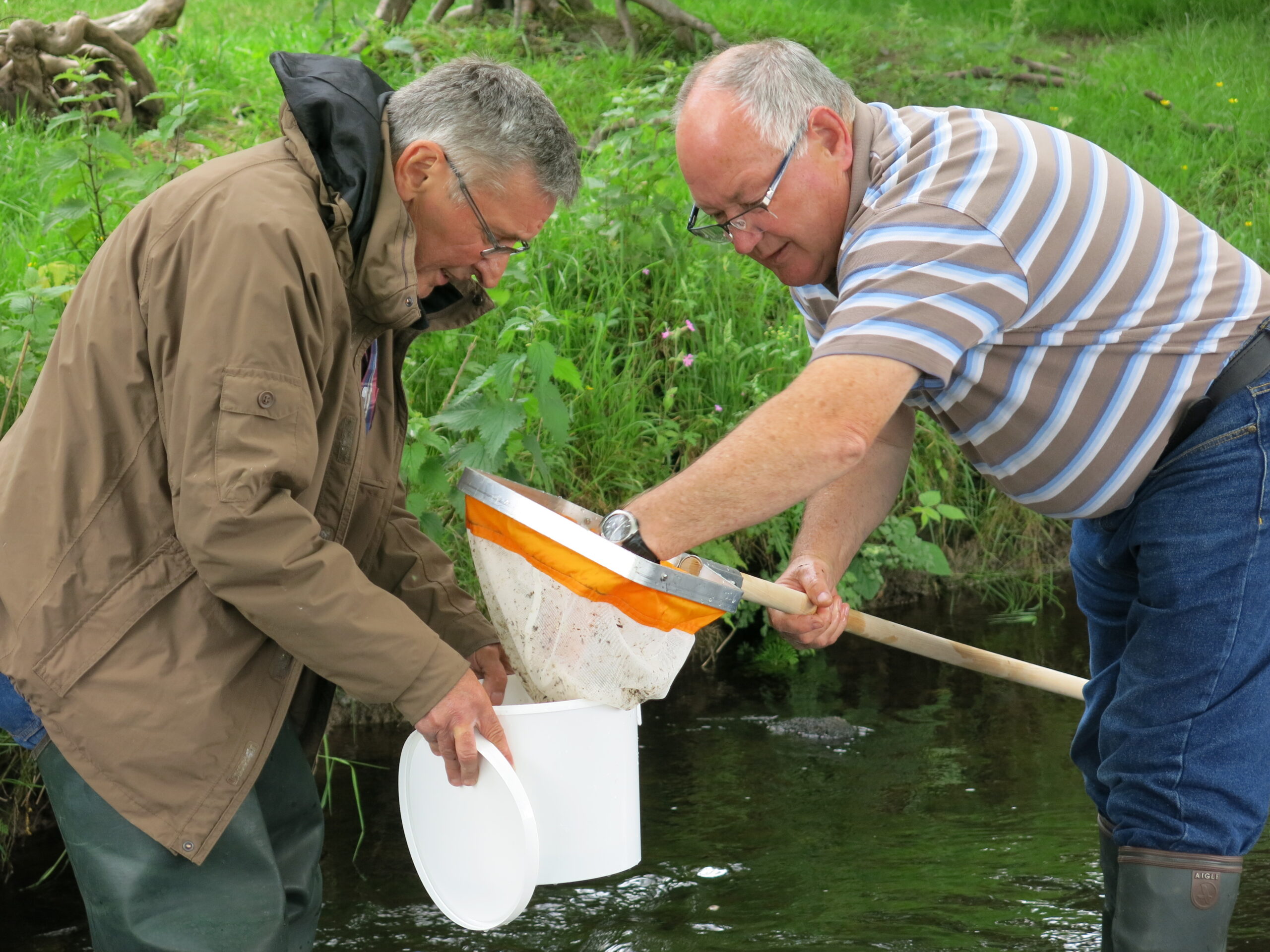 The Freshwater Detective Series
Based on the very successful Freshwater Detective programme, which I ran over many years in University College Dublin, this series of training courses provides participants with a deeper understanding and appreciation of Ireland's rivers, streams and loughs. Participants will learn how, over the millennia, our rivers and lakes were forged from a mixture of fire and ice, how aquatic life first appeared and how by genetic selection and diversification life thrives in these systems, resulting in the varied forms of plants and animals we witness today.
The participants will learn new skills. These skills will enable them to identify the more common plants and animals and read a river channel or a lake shore. The courses describe our water resources as a source of energy and as pathways for transportation.
It is obvious that our water resources are currently under siege from pollution, abstraction and the effects of climate change. We will therefore discuss strategies to ensure sustainability and to limit man's seemingly unquenchable thirst for greater and greater volumes of this unique and fast disappearing native resource.
No previous knowledge of freshwater biology or ecology is required.
For further information on all of the courses see below or contact: ken@kenwhelan.info
My fishing partner Jason O'Riordan (www.gamefishingireland.ie) and I run a wide range of very popular angling courses for: salmon, sea trout (river, estuary & saltwater), brown trout (river & lake),…
Participants' feedback on the courses
"Superb teacher with great experience to share"
"Ken is an excellent and engaging tutor"
"One of the best courses I have ever been on"
"Ken brings huge knowledge, humour and enthusiasm to his work"
"Yourself and Martin made it so easy to learn"
" Today was a fantastic virtual introduction to the life in our rivers"